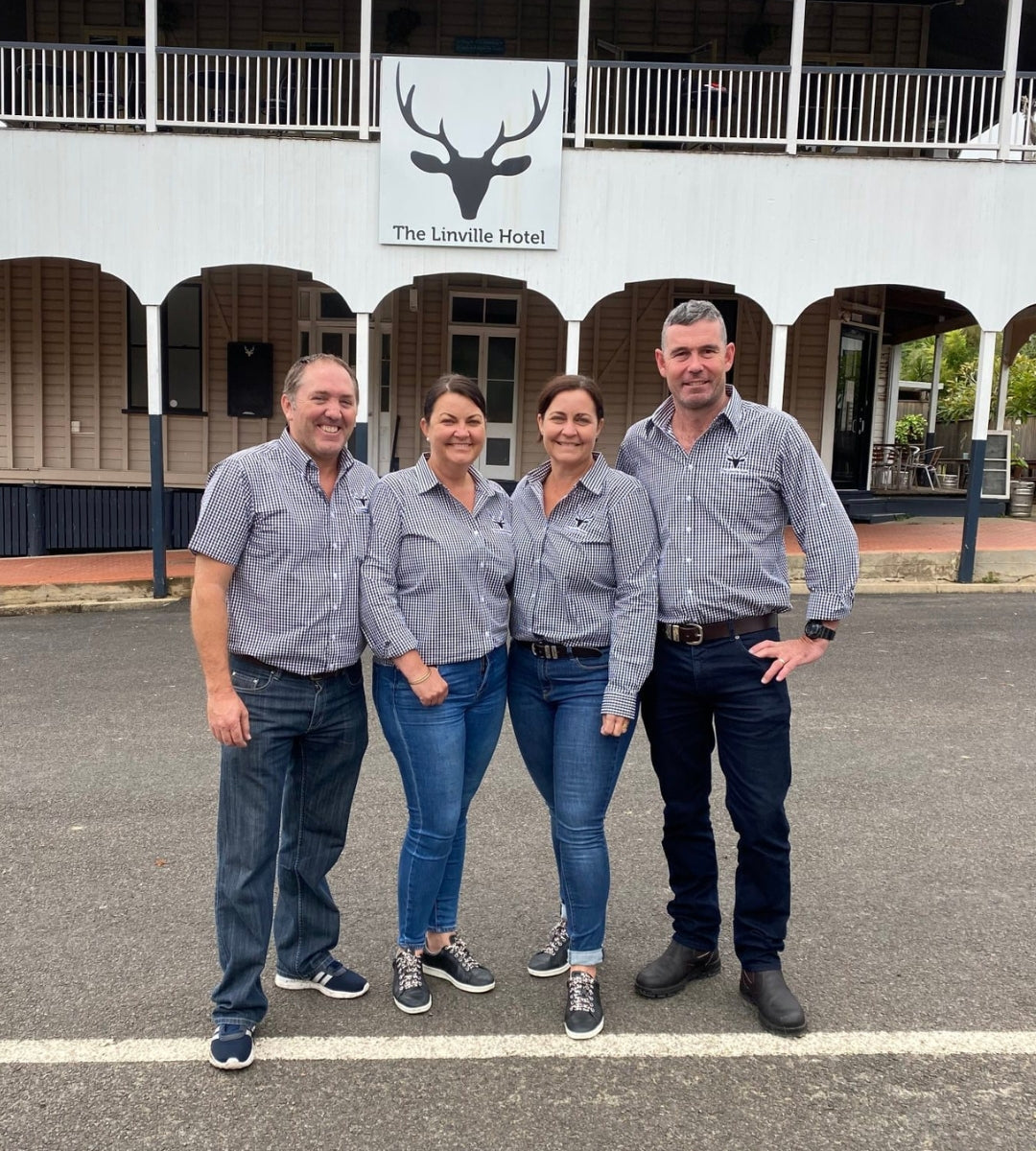 Get in Touch
Feel free to give us a call during opening hours, or contact us at anytime via the email form below.
We'll get back to you as fast as we can.

Opening Hours:
Monday-Thursday:  11am – 8pm
Friday & Saturday: 10am – 10pm
Sunday: 10am – 8pm

Kitchen Hours -
Last orders at closing time listed
MON-FRI: Lunch - 11am-2pm Dinner: 5pm-7pm
SAT: Meals from 11am-7pm (All Day)
SUN: LUNCH - 11am-3pm Dinner: Pizza & Chip's Only 4pm-7pm

34 George Street, Linville, Queensland
contact@thelinvillehotel.com.au
(07) 5424 7280
FAQ
Do you offer food delivery?

Unfortunately we do not offer food delivery, however take away options are available.
Do you offer Bottle Shop services within the hotel?

Yes! You may purchase alcohol from our bar to take home.
Is the hotel accessible for wheelchairs?

The pub offers a ramp for wheelchair access, however, the hotel accomodation - including the accomodation house - are accessible by stairs only.
Are pets allowed?

Pets are allowed in our beer garden area as long as they are on a leash and supervised at all times.

Pet owners are expected to clean up after their animals.

Pets are not allowed on the deck area, or inside of the venue itself - including the hotel rooms.